Scott Hamilton-Cooper has been appointed managing director of AX Automotive, the accident assistance and aftercare division of AX.
AX said Hamilton-Cooper will focus on digital transformation to help enhance the customer experience for AX's automotive retail, insurer, broker, and fleet partners and their drivers.
This will include the introduction of more self-service functions to help increase efficiency and an omni-channel communication approach to provide customer support at all touchpoints.
He will also oversee the launch of a new customer app which will give motorists access to all aspects of their case to help answer queries more effectively.
Previously director of sales and operations, Hamilton-Cooper will report to AX's chief executive Lucy Woods in his new role.
Commenting on his appointment, he said: "The business has undergone a significant transition during which we strengthened our portfolio of products by introducing transformative new services like AX Electric and our end-to-end incident management service, AX Motor Assist.
"I am very pleased to be stepping up to managing director of AX Automotive as we collectively embrace emerging technologies to cement AX's reputation as a progressive business that is focused on delivering outstanding customer service."
Zoomo welcomes key executives from Uber and Lyft to leadership team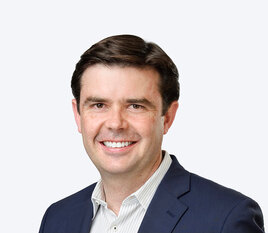 Zoomo, the performance e-bike manufacturer, has added key executives from Lyft and Uber to its leadership team as they look to expand into seven new markets.
Former Lyft vice president Jules Flynn joins Zoomo as chief operations officer, overseeing expanding operations in seven countries, while Alan Wells, a former Uber executive, has joined Zoomo from General Motors' autonomous vehicles division Cruise.
Wells will be responsible for managing the company's global product strategy including its hardware and software functions.
He said: "I'm excited to bring my experience working on software, vehicles, and advanced technologies to help build the future of sustainable transportation for cities."
Ex-Bain consultant Michelle Crocker has also joined Zoomo as its first VP of people and culture.
Be.EV appoints three new senior hires
Be.EV has made three senior hires as it expands its network across the whole of the North, as it looks to add 5,000 chargers and 66 charging hubs in the next three years.
Tom Sherratt has been appointed as Be.EV's new head of legal and corporate Finance. He joins from Amey and brings with him a decade of experience in infrastructure.
He will be responsible for all legal aspects of the business, from leases and supply chain to working with financial advisors and investors.
Caroline Eccles joins as sales lead to help drive engagement with landowners and businesses across the public and private sector. She joins Be.EV following a long career in sales and account management in retail.
Rachel Bishop joins Be.EV as head of marketing, where she will help drive the development of the brand and engage members, business, partners and local communities.
Previously, Bishop ran her own marketing consultancy for five years, having started her career agency side at WAA Chosen, followed by a long stint in-house at Bentley.
Asif Ghafoor, chief executive officer at Be.EV, said: "We've got a huge pipeline of sites under development and are set to transform EV charging provision across the North. Tom, Caroline and Rachel are joining at a time of lift-off for the business.
"They'll be putting their experience and passion to work as we grow both our network and the team that will deliver and look after it for our members. We're building EV charging infrastructure in a different, community-driven, distinctly northern way and we're doing it fast. All hands on deck."