Aston Barclay has announced the appointment of Mark Hankey to the position of chief revenue officer.
He will head up Aston Barclay's new look sales team which includes head of business development Nick Franklin and head of vehicle sales Gordon Cockle who are focussed on welcoming new dealer and fleet vendors to its auction network.
Hankey will also play an active role in helping Aston Barclay look after its existing customers which have grown in number over the past two years, the auction group said.
Martin Potter, Aston Barclay's chief customer officer, said: "We have invested in Mark as he is one of the most highly experienced remarketing sales directors in the industry at a time of ambitious growth for our business. We would like to welcome him to the Aston Barclay family."
Hankey has spent the last 30 years working in the remarketing industry in the UK and Europe having held roles at BCA, as well as stints in Australia and New Zealand, including working at Manheim Australia.
Hankey said: "Aston Barclay has been at the forefront of the remarketing industry's online revolution and was ahead of the digital curve when the industry went into lockdown which has served the business well.
"It's great to be back working in the UK remarketing industry where I have so many great friends and contacts and I look forward to getting started."
Whistl appoints Andy Underwood as MD of parcels
Whistl has appointed Andy Underwood as managing director of Whistl Parcels.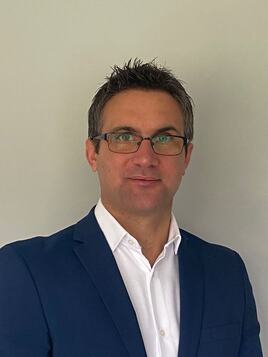 Whistl Parcels will focus on large organisations and core strategic customers using its national network with its Parcelhub brand focusing on medium sized organisations and large SMEs with a more regionalised approach with onsite local collections and consolidated volumes, the logistics company said.
Underwood has been with Whistl for 16 years, rising from senior account manager to sales director North. Following his promotion, Laura Sanjurgo has been promoted to director of sales North.
Alistair Cochrane, chief executive officer at Whistl, said: "With the sustained growth in online shopping, we need to capitalise upon these growth opportunities with a dedicated approach to maximise the parcel growth potential and the appointment of Andy as managing director to drive this initiative will help achieve this."