Verizon
Verizon Connect is guiding a connected world on the go by automating, optimising and revolutionising the way people, vehicles and things move through the world. We ensure that the things our customers care about most – from people and vehicles to equipment and data – run smoothly and flow seamlessly.
It's hard to overstate the extent to which technology is transforming our lives. The instant, global connections we take for granted grow more constant, seamless and powerful every day. The future is coming at us fast, and with it, immense opportunity. Those who embrace these technologies will not only keep pace with the future—they'll shape it.
Verizon Connect is uniquely positioned to put the possibilities of the future to work for you—to guide a connected world on the go.
We took "Connect" for our name, because it's the fundamental action we enable. We connect customers to data and uncover valuable insights. We connect people to their vehicles, from company cars to thousand-truck fleets. We connect businesses to customers, helping deliver better service. We connect workers to managers, vehicles to routes and much more. Whether you're looking to be more efficient and productive, or more aware of driving behaviors, we create the connections that make it possible.
Our full suite of industry-defining solutions and services put innovation, automation and connected data to work for customers and help them be safer, smarter, more efficient and more compliant. With more than 3,500 dedicated employees in 15 countries, we deliver the world's leading mobile technology platform.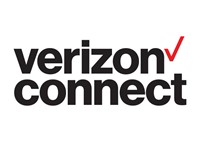 Address:
Verizon Connect, Reading International Business Park, Basingstoke Road, Reading, Berkshire, RG2 6DA
Telephone:
0203 005 8805