Ssangyong - Manufacturer Profile
Ssangyong - Vehicle Reviews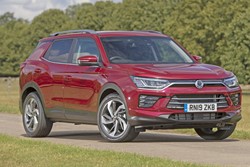 24 Sep 2019
The Korando rides very well, but this comes at the expense of agility.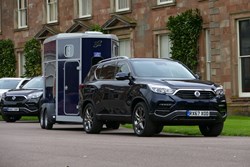 1 Dec 2017
The SsangYong Rexton Ultimate is a proper, tow a trailer or caravan 4x4 workhorse with no SUV pretensions, as Tim Rose discovers.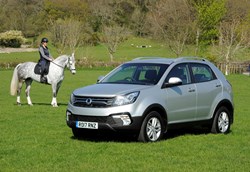 23 Jun 2017
SsangYong gives the Korando SUV a second facelift in the space of three years, upping standard equipment and improving its visual appeal.
Ssangyong - News
5 Jan 2022
SsangYong Motors UK has opened 16 new dealerships in the last 12 months, 14 of which are ex-Mitsubishi sales dealers.
4 Jan 2021
A new investor is reported to be taking a majority stake in SsangYong Motor Company (SYMC) from owner Mahindra & Mahindra, which would enable the car maker to avoid going into receivership.
6 Jul 2020
SsangYong has appointed Kevin Griffin as managing director. The appointment sees Griffin assume overall responsibility for SsangYong's UK operations on a permanent basis.