By Alan Clarke, senior director of policy at Lime and Ashok Sinha, CEO at London Cycling Campaign
2021 was the year of the bike, in which consumers embraced active modes of transport like never before.
Annual rides on Lime e-bikes skyrocketed above pre-pandemic levels - doubling in total compared to previous years - while data from TfL revealed a mammoth 48% increase in the proportion of cycling journeys.
This is a welcome and significant shift in consumer behaviour that has the potential to change our cities and improve health and quality of life for millions.
But although popularity has grown, people that cycle have remained a low priority - both on the roads and in the minds of many.
For too long, the assumption has been cars first, everything else after. Thankfully, change is coming.
Our roads are set for a welcome transformation as the Government's long awaited revisions to the Highway Code come into effect.
Walkers and cyclists - who have previously been considered incidental road users - will now be given more consideration in recognition of their greater vulnerability in collisions.
In a newly defined 'hierarchy' the onus is on the drivers of larger vehicles to remember that they inherently present a greater danger to walkers, cyclists and horse-riders, and to provide them with as much room as possible when overtaking, as well as giving way to both cyclists and pedestrians when turning into a road, even if there is no zebra crossing.
The alterations are a sign of progress and an attitudinal shift from the Government.
It shows they are taking cycling's role in creating a sustainable transport system, which reduces emissions and improves public health, more seriously.
Significantly in London, they will also contribute to the Mayor's Vision Zero target of no fatal or serious collisions by 2041 by helping reduce road danger and thereby encouraging more walking and cycling.
Looking ahead - there is still a way to go
Lime and LCC have been campaigning together to promote active transport like cycling as a means to create greener, healthier, less congested cities, with safety and accessibility front and centre.
And it's clear to us that despite the welcome benefits of the revised rules, challenges remain.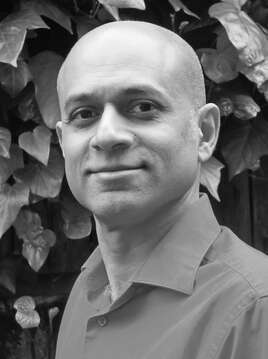 The biggest obstacle will be changing the mindset of motorists.
The burden of responsibility for road safety simply is not the same if a person is riding a 30kg cycle, e-bike or e-scooter, compared to driving a motor vehicle weighing over a tonne, and capable of high speed.
Nobody means to cause a collision, but the time has come for drivers across the country to take more responsibility for the safety of all other road users.
Many drivers also ride a bike themselves, or have close friends or family who regularly cycle.
When people get behind the wheel, they should ask themselves, 'how would I want to be treated by drivers if I was using a bike?' and 'how would I want my family to be treated if they were?'
Without that, our new road hierarchy will collapse. As it stands, public awareness is low, meaning an ambitious strategy that drives awareness, communicates the new rules, and reminds drivers of the penalties for ignoring the changes is needed urgently.
The reasons behind the rule changes must also be communicated; notably the prime aim of reducing road danger to more vulnerable road users like children, pedestrians and those on bikes.
Increasing marketing spend aimed at motorists can clearly help with this communication.
Out of home advertising capturing key messages could reach a wide audience and raise mass awareness.
Previous government campaigns for drink driving and seat belt use had huge resources behind them, and saw impressive returns in investment. Something similar should be done for the Highway Code.
Additionally, the current new code does not provide direction for riders of rental e-scooters, currently operating in government-backed UK trials.
Their omission risks causing confusion. For simplification, it should be made clear that all riders of bikes, e-bikes and e-scooters should be protected by the code equally.
While revisions to the Highway Code hold the potential to encourage greater transition to alternative and active travel - with numerous long-term environmental, health and congestion-busting benefits - it's clear more needs to be done to unlock true behaviour change.
If the Government can match its ambition with investment, we are looking at a future where there will be true and meaningful improvement to road danger reduction, emission-free travel and climate safe streets.