Leasing Options has announced the appointment of Mike Thompson as its new chief operating officer.
Thompson assumes responsibility for all operational functions for the business, in addition to his previous focus on sales and marketing.
Thompson previously held the positions of brand manager and sales and marketing director for Leasing Options, and in recent years has led several strategic projects, improving processes, and heading up recruitment, it said.
Nigel Brain, founder of Leasing Options, said: "Mike has been an instrumental force in driving the business forward over the last couple of years and we wanted to recognise the effort and performance he has given especially through the last 18 months of the pandemic.
"After 31 years in the industry, our commitment to our core values of excellent customer service is as important today as they ever were and as chief operating officer, Mike is responsible for ensuring the culture of our business supports this while we continue to grow."
The company said the new role broadens Thompson's brief to operate more autonomously, to continue to drive the record growth onwards and upwards.
DeliveryApp expands team with three new hires
Tech-based logistics platform, DeliveryApp, has hired three new industry experts to help accelerate its people strategy.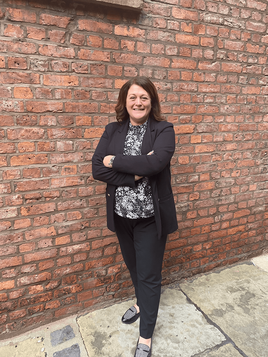 The company said the new recruits will support across the platform in operations and business development and bring collective knowledge and experience from company's including Deliver 365, TNT, City Spring, APC and Top Speed.
Joanna Pearson has joined the business as operations director, bringing experience honed at City Sprint, APC and Top Speed.
DeliveryApp said Pearson's role will support the company's business development strategies as well as streamlining and growing driver operations.
Nick Clutten joins DeliveryApp as business development manager. Previously, holding senior roles at Deliver 365, Atom Logistics and Logistics for Business, Clutten will head up business development for the East of England.
Laura Orchard joins the business as business development manager following a career in the industry starting back in 1986 with TNT and includes other outfits such as DX Express, Crown Couriers and ASAP Express.
The company said Orchard will be supporting the businesses' growth strategy in the West Midlands.
Lance Jones, DeliveryApp founder said: "We're delighted to welcome Laura, Nick and Joanna to the DeliveryApp team.
"As the business continues to grow at a rapid pace, having industry experts drawing on their experience will be critical in ensuring we scale whilst maintaining the best standards of service.
"We're confident with these three in the driving seat we're in very safe hands."