Khaled Shahbo has been appointed senior vice president for Europe at Enterprise Holdings, taking over from Mike Nigro, who has retired.
Shahbo has served as senior vice president for the UK and Ireland since 2018, and has overseen the expansion of its services, technologies and branch network in both countries.
This has included the development of the Enterprise Car Club business, along with the integration of SHB Hire into Enterprise's Flex-E-Rent division to create one of the UK's largest commercial vehicle rental companies.
In his new role, he takes responsibility for Enterprise's European operations as it looks to extend its leadership in shared mobility under Khaled's direction.
The business will also continue to expand its network of more than 1,300 branches across EMEA, where it has operations in 48 countries.
Shahbo said: "Rental and shared vehicles can be hugely beneficial for businesses and communities by providing them with affordable, convenient and sustainable transport options.
"I look forward to working with city authorities on projects that comprise our fleet, branch network, bespoke technologies and expertise as part of the next generation of integrated transport networks, which will make our urban areas better places to live and work.
"Our team is focussed on developing shared mobility models and partnerships that provide customers with the right vehicle, in the right place at the right time."
Sofico appoints Andy Page to head up sales and marketing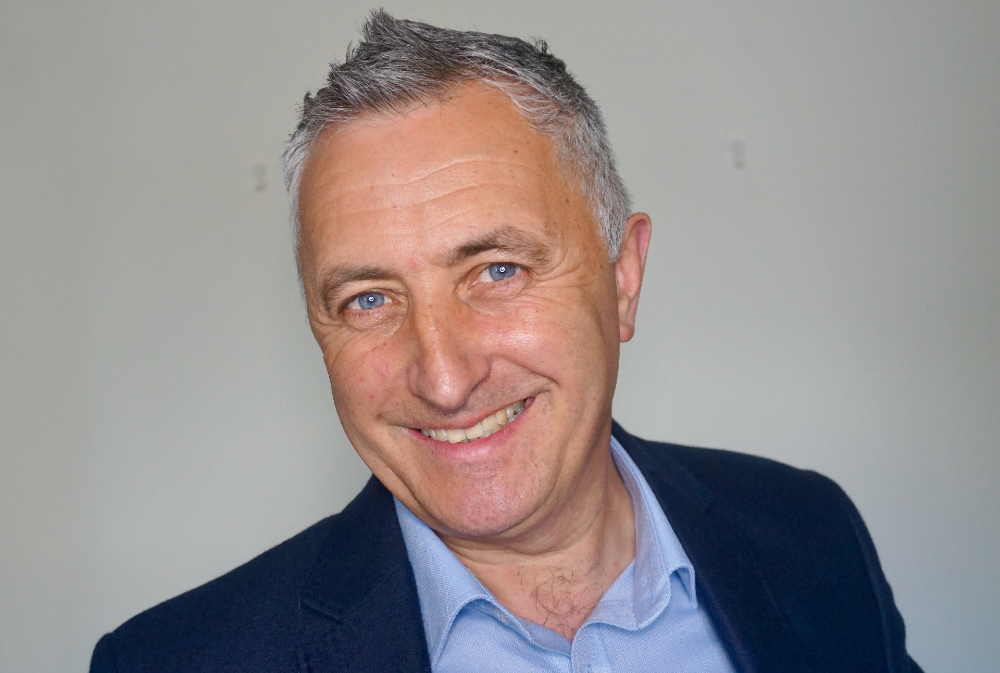 Sofico Services UK has appointed Andy Page, formerly of Volvo Financial Services, to head up its sales and marketing function as it looks to further expand and develop its UK operations.
Reporting to Sofico Services UK country head Roger Smith, Page will be responsible for developing sales and marketing opportunities for Sofico's Miles Enterprise Solution which is used by a broad range of leasing and mobility companies in 27 countries all around the world.
Page has enjoyed a 33-year career in both regulated and unregulated asset financing and related services. Most recently he was senior territory manager for Volvo Financial Services, responsible for the business development of a number of captive commercial vehicle dealers and has huge experience in the truck, bus and coach markets.
Previous positions have included commercial asset finance roles at Lloyds TSB Asset Finance and Roy Scot Trust.
In his new role, Page will be responsible for promoting, building and expanding the Sofico Services UK brand and for helping develop its UK sales opportunities.
He said: "It is a great time to be joining the company and I see my new role as helping build the brand in the UK as it has been something of an unseen champion. But with Miles we have an outstanding product that is completely customizable, almost endlessly scalable and can deliver out of the box proven functionality for fleet and retail financing.
"In addition, it brings the ability to deliver the latest innovations in our sector such as subscription services, car sharing and multi mobility offers – ideal for the post-Covid business environment that we are currently experiencing and enabling our customers to meet the market's rapidly evolving needs."
Smith said: "We welcome Andy Page to the business and believe that, with his tremendous industry experience, he will be a real asset in helping us achieve our development objectives."
Fraikin appoints Andy Towns as operations director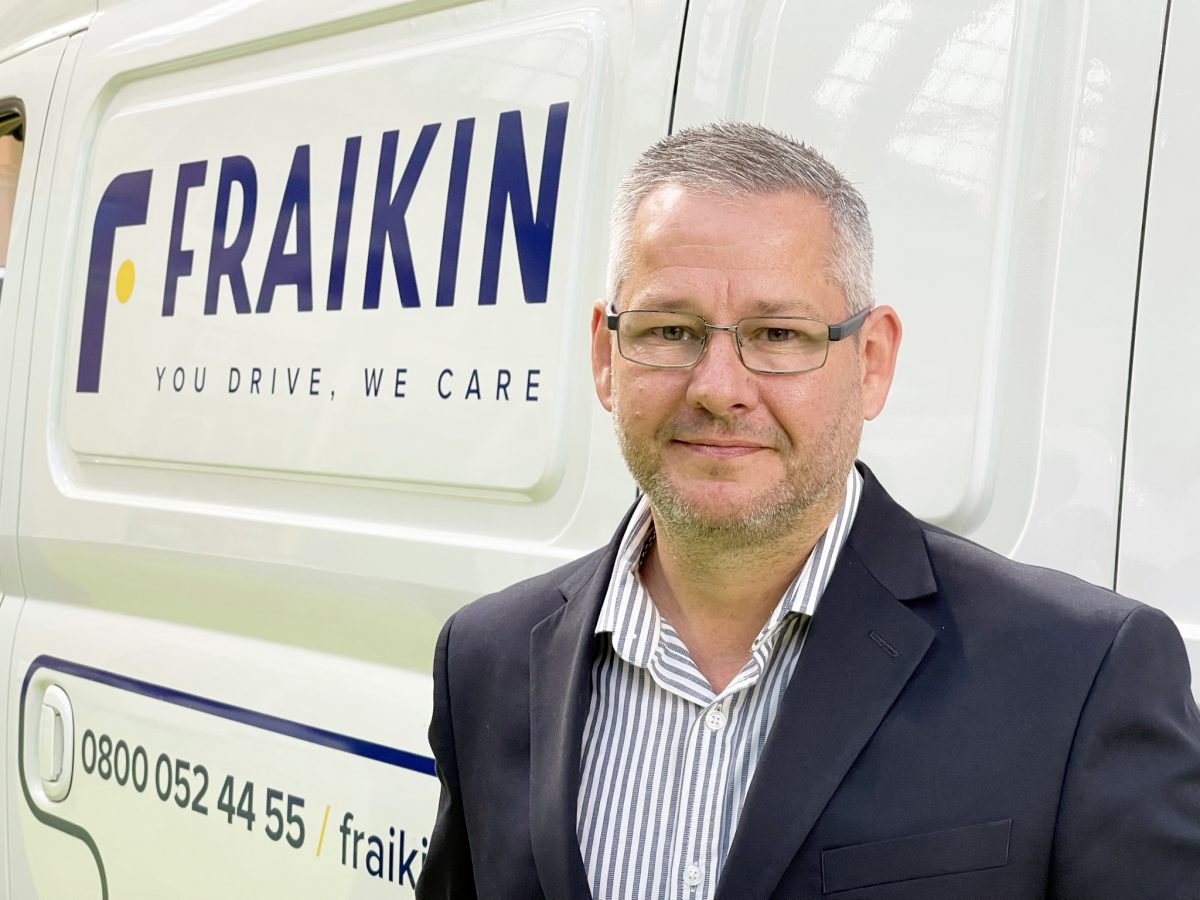 Fraikin has appointed Andy Towns to the new role of operations director as it works to bring more maintenance back in-house. He will report directly to Darren Hall, managing director.
Towns has 35 years of experience in the industry, including direct experience running a national network of commercial vehicle workshops.
He joins after four years as aftersales director at Farid Hillend Engineering, prior to which he was national operations manager at NRG Fleet Services, and previously aftersales director at Faun Zoeller UK.
He said: "Darren shared his plans for the business with me; in particular the work already started to bring more R&M back in-house, and I knew instantly this was a strategy I could really get behind.
"When you're in control of your own workshops, you're naturally that step closer to your customer at every stage, plus you're in the best position to rigorously manage operating costs and drive down VOR times. It's a win/win situation for everyone."
He will be formally based at the company's head office in Coventry but plans to spend much of his time working across the Fraikin network – which includes full-service depots in Bellshill, Warrington, Coventry, Enfield, Iver and Bristol, supported by a growing fleet of 38 mobile service vans.
KeyFleet names Dave Turner as new sales director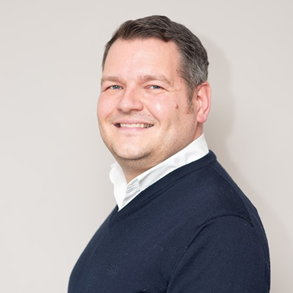 KeyFleet has promoted Dave Turner to its senior management team as its new sales director.
Formerly head of sales at KeyFleet, has been with the business since January 2017 after 17 years working for Bowker BMW in Accrington and Blackburn.
He said: "I'm looking forward to working even closer with our great team over the coming years to help our clients and future clients with their company vehicles and assist them in their journey to electrification of their fleet."
Managing director Marc Mcloughlin added: "I've known Dave since we were at junior school together and I I'm delighted he has accepted this role with the business after nearly five successful years with us.
"He is one of the best operators and most knowledgeable fleet professionals I have come across and I couldn't be happier to have him as our sales director.
"Supporting fleets transition to electric vehicles is the next stage of our journey and making sure we have the skills and systems to deliver for our clients is firmly in Dave's remit."
Swarco Smart Charging appoints Tracey Burrows as business development manager
Swarco Smart Charging, one of the UK's leading providers of electric vehicle charging infrastructure, is expanding its team and expertise by appointing Tracey Burrows as business development manager.
In her new role, she will focus on the fleet sector, working closely with couriers, utility companies, commercial vehicle fleets, and large corporates to help them start or continue with their transition to electric vehicles.
Burrows, who has more than 25 years' experience in business development and five years in the fleet market sector, said "I am really excited to work with fleets in meeting their vehicle charging infrastructure needs, and to help navigate the everyday challenges that come with vehicle electrification and getting the right solutions in place to support it.
"I was particularly drawn to Swarco, as it is one of the few companies that has extensive experience in EV charging in what is still a comparatively 'young' market sector. Swarco currently has 70% market share in Scotland and am looking forward to building a similar presence south of the border."
Justin Meyer, managing director of Swarco Smart Charging, added: "Tracey comes with broad knowledge and expertise in the fleet field, and will play a key role as we continue to support the wider uptake of electric vehicles across the UK."