Man Truck and Bus UK has announced the appointment of Tracey Perry as its new head of van.
Perry succeeds Daniel Holbein who is leaving Man Truck and Bus UK to take up a new position in Man's headquarters in Munich.
The company said she Perry has extensive experience in the automotive industry, within both network and OEM, having lead teams in retail sales, SME and corporate sales.
Between 1989 and 1998 Perry worked with Man's sister company Audi, before joining Renault in 2001. In 2007, she joined FCA Fiat Professional and in 2015 she joined the Volkswagen Group as national fleet sales manager at Volkswagen Commercial Vehicles UK.
Stefan Thyssen, managing director of Man Truck and Bus UK, said: "Her wealth of experience within the automotive sector and knowledge of the commercial vehicle industry, will prove a huge asset to the company.
"As you can see from Tracey's background, she is uniquely qualified to take on this responsibility and she brings with her a wealth of knowledge having spent many years leading highly successful sales teams and we all look forward to her joining the MAN brand."
Perry will take up her new position on November 1.
Engineius appoints Calum Slowther as new MD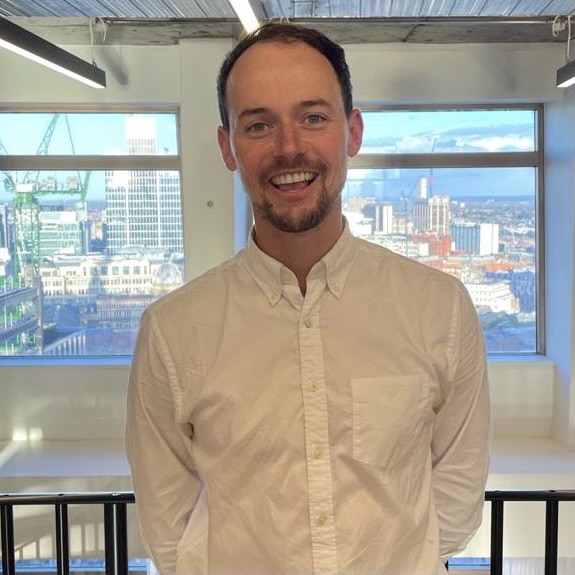 Engineius has named Calum Slother, the business' former commercial director, as its new managing director.
Slowther will assume responsibility for the day-to-day running of the business, which provides tech-enabled vehicle movement to clients across automotive sectors including dealerships, service, maintenance and repair, rental, leasing, corporate fleets, remarketing and breakdown services.
Engineius said Slowther joined the business as its first employee in 2017, where he worked closely with the founders and potential clients to understand the market opportunity, leading into the design of the proposition and technology platform shortly after.
Since the company launched in 2018, Slowther's focus has been on growth of Engineius' customer base and order volumes.
Chris Clibbery, director and founder of Engineius, said: "Calum has played a pivotal role throughout our transition and growth, from our pre-launch period in 2017 to where the business is now.
"He has built up a wealth of business and industry knowledge to now direct Engineius' operations and people. On behalf of the Engineius board, I am confident that this combined with Calum's drive to succeed will push the business forward at pace."
Steve Warwick assumes responsibility for Autadex's sales team
Steve Warwick has moved from his position as regional trainer to that of business development manager responsible for Audatex sales within the UK body shop industry.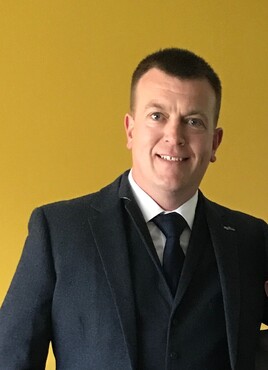 Starting his career as a body shop manager for the Karl Vella Group in the North-West, Warwick moved through several assessor positions within the body shop and insurance industries until he joined Audatex in 2008.
The company said he has had a key role within the training department since joining and has been able to forge relations with body shops around the country.
Neil Garret, UK and SA sales director, said: "Steve's depth of training experience will be ideal as we start to introduce new and exciting visual intelligence (VI) products over the next few months."
Car Lease Agent appoints new senior leasing consultant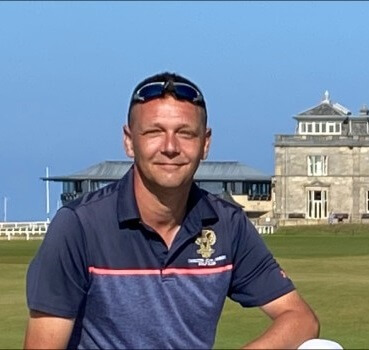 Car Lease Agent, has appointed Daniel Castille as its new senior leasing consultant, as the company looks to bolster its expanding operation.
Castille joins Car Lease Agent from Blue Chilli Car Leasing where he worked for four years and held the title of leasing consultant. Prior to that, he worked at Marshalls Mercedes-Benz.
Based in Altrincham, Castille will work with both business and personal customers offering advice on their leasing options, sourcing the right vehicle and the most competitive finance available. He will also aim to help drive sales.
Kerry Horsfield, client services manager at Car Lease Agent, said: "Daniel's experience and expertise make him a fantastic addition to the team, and he'll play a key role in helping drive the business forward.
"He has a brilliant working knowledge of the leasing sector and clearly thrives working in a fast-paced environment, which makes him a perfect fit for Car Lease Agent."
Charge Amp appoints country manager for UK and Ireland
Charge Amps, the Swedish maker of smart charging solutions for electric cars, has announced the appointment of Paul Routledge as its new country manager for UK and Ireland.
The company said Routledge brings over 20 years' experience in senior positions across the technology, IT, and distribution industries. He previously managed the UK and Ireland business for D-Link as country manager.
Anders Bergtoft, chief executive office at Charge Amps, said: "With Paul at the helm, we feel confident that we can grow our business further and ensure that customers right across the region gain access to smart EV charging wherever they need it the most."
The news follows Charge Amps' market entry into the UK and Ireland earlier this year, as part of a wider European expansion.