City Auction Group has made two new senior appointments - Graham Howes, who will lead the light commercial vehicle charge and Paul Kavanagh, who joins the rostrum to work with Jon Lee, the group's event auctioneer.
Formerly, commercial director of CD Auction Group, Howes has experience working in both physical and digital environments, having held positions at Copart, SMA Remarketing, Paragon Automotive, Vehicle Remarketing Association, Inchcape, EuroFleet, Daewoo Cars and Fiat Auto UK – over the last 10 years.
Kavanagh will work closely with manufacturers, leasing companies and financial institutions to develop auction lane and digital sale opportunities. He joins from BCA with more than 40 years' experience in the vehicle remarketing sector.
Michael Tomalin, chief executive officer at City Auction Group, said: "This is a big win for our new facility, in which we have invested heavily over the last few months.
"Our strengthened senior team will be pivotal in driving our growth strategy over the next 2-3 years."
Howes said: "In my last role, I was very focussed on the development of our light commercial vehicle sales and this success has developed an understanding that I will endeavour to apply to our light commercial vehicle sales at City Auction Group.
"LCV sales is an important part of our service offering and we aim to be selling a greater number and mix of vehicles going forward."
XPO Logistics appoints new environmental and sustainability lead and HR director
XPO Logistics has announced the appointment of Dr Nicholas Head to lead the company's environmental and sustainability organisation in the UK, as well as a new human resources director.
Head will report to Nigel Rouch, operational excellence director, and Dan Myers, managing director for the region.
He has more than a decade of experience working with organisations of all types to advance environmental goals. Myers said: "Our environmental and sustainability function is vital to our business and all our stakeholders.
"This critical agenda will have a clear direction under Nick's leadership as we build on our strong track record with ongoing investments towards a more sustainable logistics model.
"It's great to have such an A-player join our team."
Prior to joining XPO, Head served in senior roles with Encore Environment and SusConnect, and consulted on corporate strategies for environmental, energy and resource management.
In 2019, he co-founded the Transnational Transparent Procurement Foundation to pioneer sustainable procurement technologies.
He holds a doctorate in sustainable waste and resource management (circular economy models and systems thinking) and a master's degree in waste management from the University of Northampton, where he also served as an associate lecturer.
The company has also appointed Lynn Brown as its human resources director for the UK and Ireland, who will report to Myers and Valerie Chaut, head of human resources.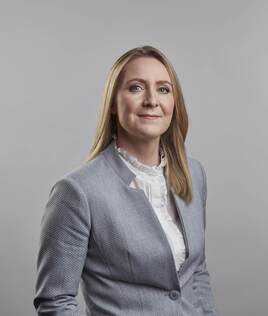 Brown has more than 15 years of experience in human resources leadership. Prior to joining XPO, she served in senior roles with Gist Limited for nearly a decade, with a focus on talent acquisition, development, and retention.
Myers said: "It's a pleasure to welcome Lynn to XPO, where her extensive experience in the supply chain industry will help us attract and retain the best talent.
"Lynn will support our people in achieving their full potential as we continue to grow the business."
Lookers appoints Danny Bishop to new people-focused leadership role
Lookers has appointed Danny Bishop as its head of learning and development – a new senior role focused on shaping the professional development and careers of its staff.
Bishop will lead the company's focus on people development and learning and in the creation of a new professional development academy to further promote and nurture talent, skills, and capability at all levels, Lookers said.
He will report to chief people officer Chris Whitaker and will assist in ensuring employees have a clear development pathway to support personal and corporate growth, creating new opportunities.
Whitaker said: "As a future-focused, ambitious company, we know that our people are key to our success and ensuring that they can be their best in a supportive, friendly and team-oriented working environment is our top priority.
"Danny joins Lookers with the experience, expertise and the know-how we need to help drive new growth and development in this important area and I'm delighted to welcome him to our team."
He has experience in senior corporate roles including Bupa and Cooperative Banking Group UK.
Subaru UK welcomes new MD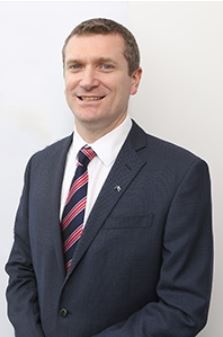 Subaru UK has appointed former Citroen MD, Pat Ryan, as its new MD.
Ryan brings more than two decades of experience in the automotive industry, having held positions including head of the Subaru operation in Ireland and senior roles at Volkswagen Group in Ireland.
Another management change within the UK business, is Kevin Hilliard, who joins Subaru as brand director (Subaru UK and Ireland).
Hilliard has 38 years' experience in the automotive industry in the UK and Ireland having worked in retail with dealer groups, manufacturers, and distributors.
Bryan Cliff has also been appointed to the position of events and PR management, taking on the responsibility for all aspects of the events and PR operations including media enquiries and press fleet management along with the Subaru events activities.
With more than 24 of experience in the automotive industry, Cliff has spent much of his career with Vauxhall Motors in the UK, fulfilling numerous roles, including his most recent position as events manager.
Ryan said: "Subaru is a superb brand with a great team and dealer network, we are already making it stronger with some fantastic products coming along that will give Subaru an even broader appeal."
Donnelly Group appoints new head of marketing
Andrew Dickinson has been appointed as head of marketing at Donnelly Group.
Dickinson will be responsible for managing the marketing of Donnelly Group services and the promotion of its 18 partner manufacturers.
Dave Sheeran, managing director at Donnelly Group, said: "We welcome Andrew to the Donnelly Group team.
"He brings with him significant marketing experience, an excellent track record of developing and successfully implementing marketing strategy, and an undeniable passion for the automotive industry.
"Andrew will work closely with the senior team and our manufacturer partners in the development of marketing strategy and innovative marketing techniques to keep the Donnelly Group at the forefront of the industry in Northern Ireland and a trusted information source for our customers at a time of rapid change in vehicle technology and consumer behaviour."
V12 Vehicle Finance on recruitment drive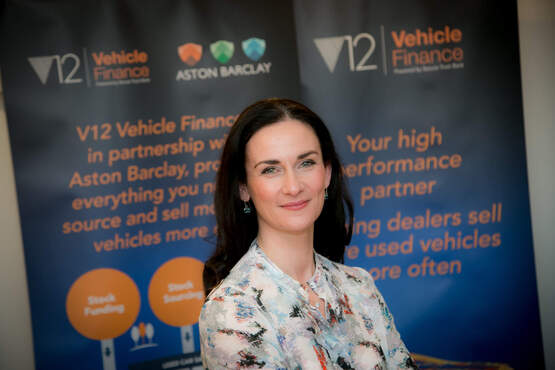 V12 Vehicle Finance (V12VF) has created ten new sales roles in 2021 to-date, including five internal promotions, to keep up with the demand for used cars and motor finance.
Alongside this, five internal promotions have taken place including appointing Ciara Raison as the company's new commercial director, a promotion from her previous role as sales and marketing director within the motor department.
She is also a founding member of Secure Trust Bank equality and diversity steering committee.
David Nield, managing director at V12 Vehicle Finance, said: "As the demand for used cars continues to rise, we have taken the opportunity to further invest in our team and bolster the skills and services we can offer for dealers.
"We truly believe that a business is only ever as good as its people, which is why we're committed to hiring and training up the best talent in automotive, as well as attracting new demographics to the industry."