Colour-changing cars, virtual reality robots and longrange electric cars were some of the key automotive highlights at this year's Consumer Electronics Show (CES) in Las Vegas.
Collaboration between carmakers and technology firms was a key theme at the event, as the two industries collide in the drive to deliver electrified, autonomous vehicles with worldclass in-car entertainment.
At the show, Stellantis announced a new tie-up with Amazon, to develop its next generation of infotainment systems, while Volvo's partnership with Google has been expanded.
Geely's latest premium electric brand Zeekr is also teaming up with tech firms Mobileye and Waymo to develop self-driving cars. Tech giant Sony, meanwhile, is closer to launching its own car, following its shock revelation at CES 2020.
BMW'S COLOUR-CHANGING IX
In-car technology has opened the door for all sorts of enhanced customisation, from remembering your seating position to streaming your favourite music tracks.
BMW has taken customisation to the next level this year, with the debut of its iX Flow featuring E Ink.
Making use of technology that is most commonly utilised in eReaders, such as the Amazon Kindle, BMW has created a new type of vehicle coating that can change colour at the touch of a button.
It's applied to the car like a vinyl wrap and contains millions of microcapsules that contain negatively charged white pigments and positively charged black ones.
Applying or removing power causes either the white or the black pigments to collect at the surface of the microcapsule, giving the car body the desired shade.
The finish unlocks a new level of personalisation for BMW drivers – building on existing technologies that enables drivers to customise the interior of their car – but also serves to improve efficiency by allowing for a lighter shade in direct sunlight and a darker one when its colder.
BMW says selective colour changes can help to cut the amount of cooling and heating required from the vehicle's air conditioning.
TECHNOLOGY FIRMS CO-DEVELOP WITH MAJOR CARMAKERS
Stellantis has partnered with Amazon to jointly develop a new generation of revenue-generating in-car infotainment systems, to be used across its 14 brands.
It's part of the carmaker's strategy to generate more than £17 million from new digital services by 2030.
Amazon technology will power a new suite of software-based products and services that integrate with Stellantis vehicles and their drivers, including an all-new infotainment set-up known as the STLA Smart Cockpit.
Over-the-air software updates will be a central part of the new offering. It will provide personalised applications for entertainment, voice assistance, navigation, vehicle maintenance, e-commerce marketplaces and payment services.
A similar arrangement exists between Google and Geely brands Polestar and Volvo. At this year's CES, Volvo confirmed a number of updates to its Google-based system, including integration with Google Assistant enabled devices and the addition of YouTube video playback via the car's multimedia display.
Geely has also expanded its development of autonomous driving systems in collaboration with Mobileye and Waymo.
Mobileye will support premium Chinese car brand Zeekr in its efforts to produce the first production electric car with level four autonomous driving capability, while Zeekr will build an electric people carrier for Waymo's autonomous ride-sharing service.
HYUNDAI INTEGRATES VIRTUAL REALITY, ROBOTICS AND MOBILITY
Hyundai showcased Metamobility at the show, a new concept which combines mobility with robotics and virtual reality.
The carmaker believes robotics is an essential part of its transformation into a smart mobility provider. It has the goal of pioneering a smart device-metaverse connection that will "expand the role of mobility to virtual reality".
The company envisions that the distinctions between future mobilities will be blurred through the further development of robotics technology, such as AI (artificial intelligence) and autonomous driving.
Hyundai expects that cars will serve as smart devices to access virtual spaces, like meeting rooms, while robotics will act as a medium to connect the virtual and real worlds. This metaverse-robot connection will allow the user to guide a robot in the real world, remotely.
To support its vision, Hyundai showcased its Plug & Drive (PnD) and Drive & Lift (DnL) modular platforms. These concepts are designed to enable traditionally inanimate things, from small objects to community spaces, to move autonomously.
MERCEDES UNVEILS FUTURE ELECTRIC C-CLASS WITH 620-MILE RANGE
Mercedes-Benz has revealed the Vision EQXX concept, an electric C-Class-sized saloon car with the capability to cover 620 miles on a single charge, in real world driving.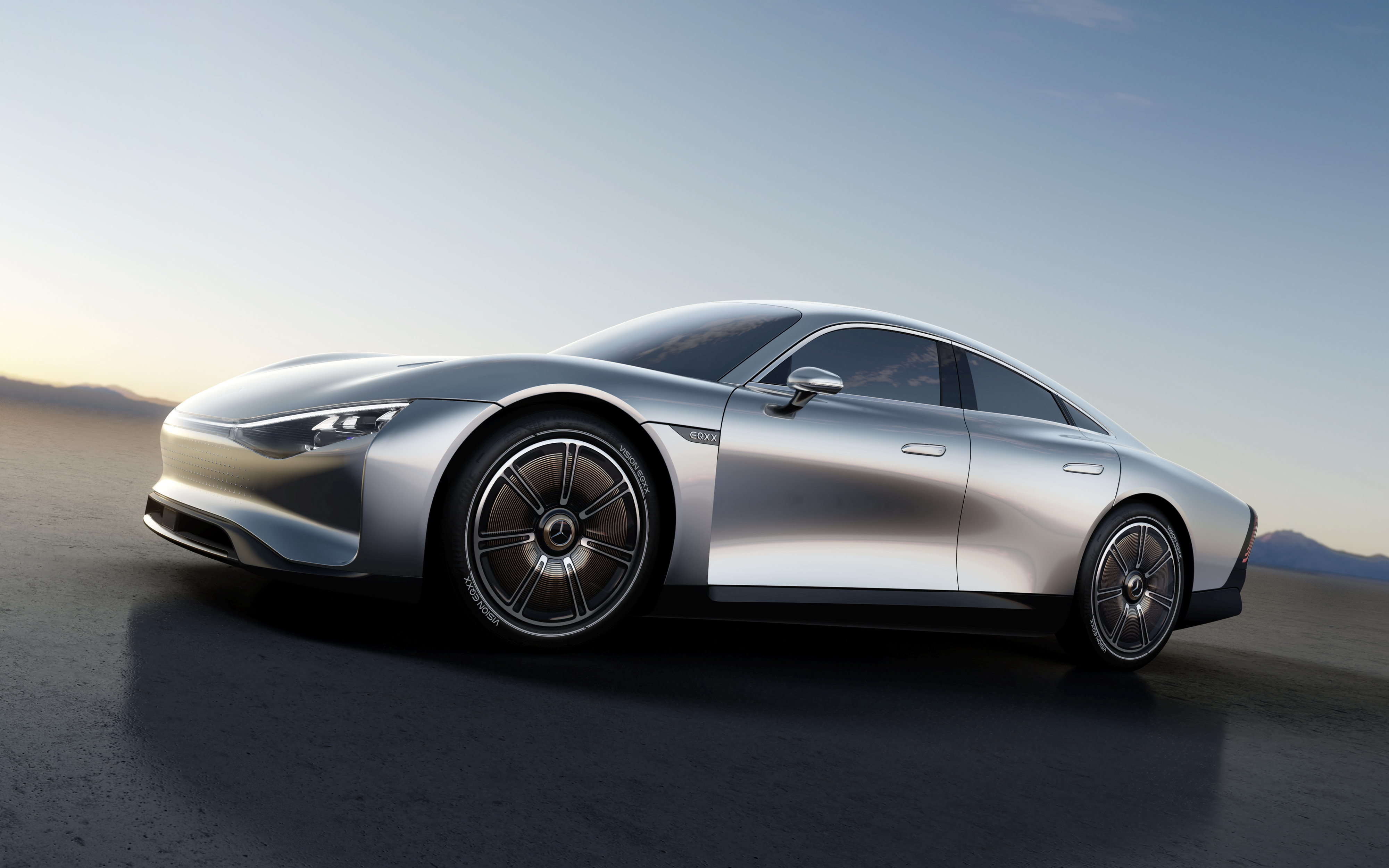 The car achieves its impressive efficiency through a combination of advanced aerodynamics and the use of lightweight materials. It also uses an ultra-compact 100 kWh battery, with a footprint that is 50% smaller and 30% lighter than the 107.8kWh one in the Mercedes EQS.
Joerg Bartels, vice-president for Vehicle Engineering and Overall Vehicle Functions at Mercedes-Benz, said: "Electric range sounds easy, but is a complex technical challenge. The easiest way is to put a bigger battery in the car.
"However, this leads to diminishing returns due to size and weight. This is definitely not the smartest route and it's also not the best use of scarce resources.
"With the Vision EQXX, we're presenting the results of an extraordinary challenge: we pushed efficiency to a totally new level."
While the EQXX might not enter production looking exactly like the concept, its battery technology is expected to be used in road-going Mercedes EQ models by 2024.
SONY CONFIRMS IT WILL ENTER CAR MARKET
Sony stole headlines in 2020 when it unveiled its production-ready VisionS concept car at CES. Initially, the electronics giant claimed it only built the car to showcase its autonomous driving and in-car entertainment systems, but now it plans to launch a mobility company and has showcased a second potential car.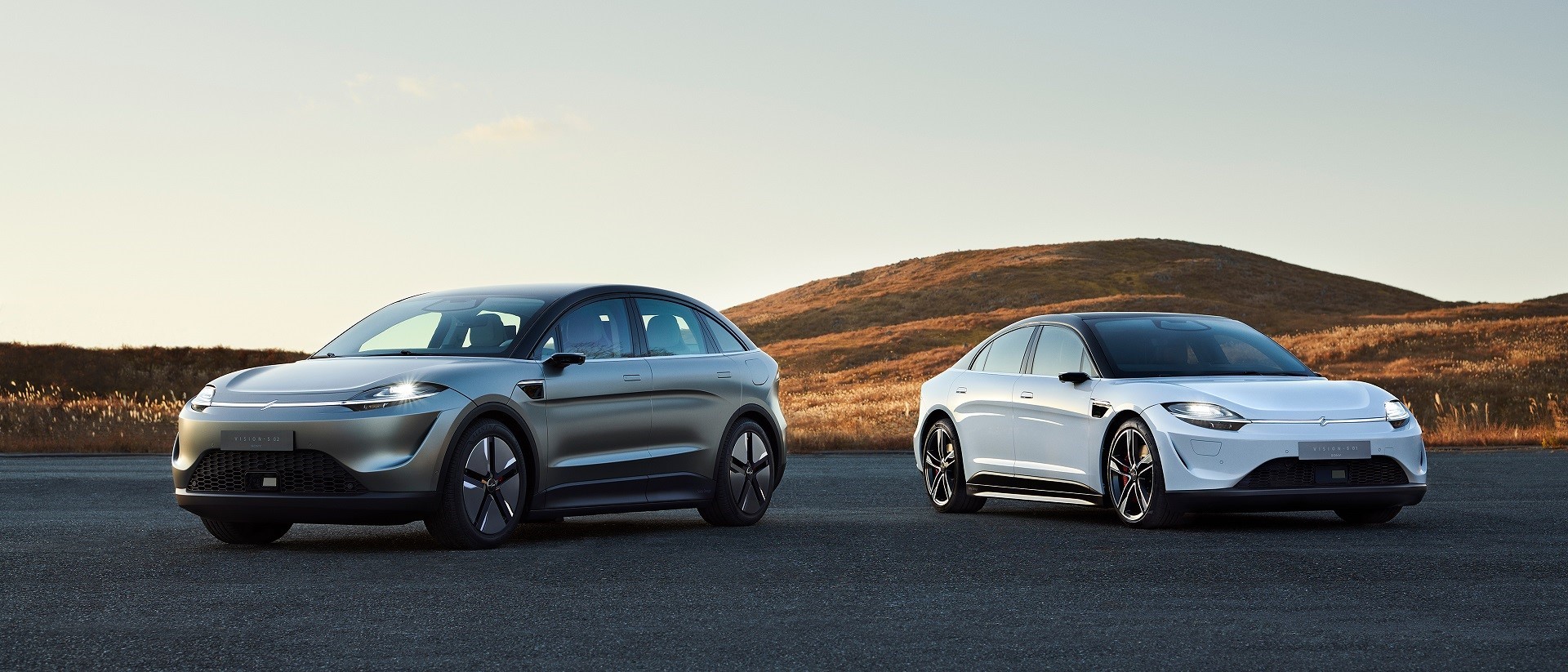 The Vision-S 02 is seven-seat SUV that shares the same design language and tech-heavy interior as its saloon counterpart. It's powered by two electric motors, delivering more than 500PS, but there's no word on battery capacity or range.
A bank of five displays makes up the wraparound dashboard, incorporating digital side view mirrors, while an additional display is mounted in the centre console, in place of conventional switchgear.
Sony says it will establish an operating company 'Sony Mobility Inc.' in the spring of 2022, through which it intends to explore entry into the EV market.