Toyota is rolling out a series of enhancements to its Rav4 SUV model for the 2023 model year.
From the third quarter of this year the multiple Fleet News Award winning car will be equipped with a new infotainment system, digital instrument cluster and enhanced driver assistance systems.
The new multimedia system features a larger, 10.5-inch screen with a high-definition colour display.
It provides cloud-based navigation that allows for accurate journey planning with information that's constantly updated, plus live details of traffic and road events and how easy or hard it might be to find a parking place near your destination.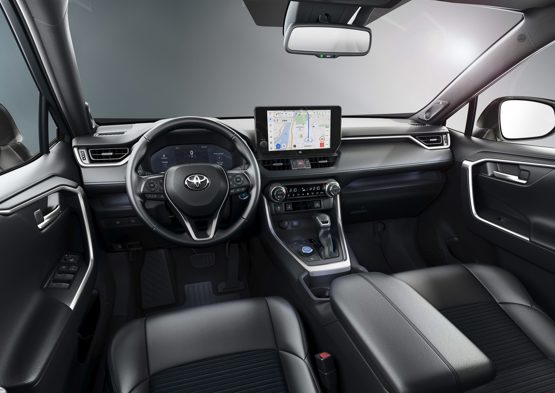 A four-year over-the-air "Smart Service" data package provides access Toyota's latest multimedia and navigation systems without having to pair their smartphones to the vehicle.
Smartphone integration with Android Auto is available and Apple CarPlay is featured as standard.
A new on-board voice agent can respond to spoken requests to adjust the climate control, choose multimedia options, make a phone call, or open and close the windows. "Hey Toyota" is designed to understand conversational speech, so if you say "I'm cold" it will respond by closing the windows or raising the air conditioning temperature.
Remote features, accessed via a smartphone app, enable drivers to lock and unlock the Rav4 as well as activate the climate control.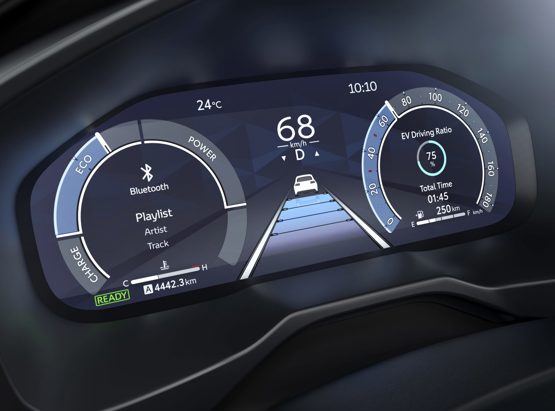 A key enhancement for the new model is the 12.3-inch digital instrument cluster. There is a choice of four styles and three layouts and personalisation options for the 12.3-inch display so the driver can choose the most relevant information needed between the numerical speedometer and digital dials, as well as other information such as an eco-driving meter, audio track information, or Adaptive Cruise Control display, among others.
Changes to the Toyota Safety Sense functions include intersection support, which can detect if the car is about to cross the path of any oncoming traffic, and if there are any pedestrians crossing the road into which the vehicle is moving, alerting the driver and, if necessary, initiating braking control to help avoid an impact.
Emergency Steering Assist is also newly provided, helping the driver avoid a pedestrian who has stepped into the road, while keeping the car under control and within its traffic lane. On the Rav4 Plug-in, the system will also recognise and react to bicycles and parked vehicles. The Rav4 Plug-in's PCS also gains the ability to detect oncoming vehicles in the car's traffic lane and reduce the risk of a head-to-head collision.
Pricing changes for the 2023 Toyota Rav4 has not been confirmed.